Marine stoves: -New #207 burners now under test...!

General News :-
Please note; We are working hard to clear the backlog of orders. Please do not telephone to chase your order unless you sent or telephoned it over 10 days ago. Ten minutes on the telephone looking up an order sent only last week will prevent two more customers from getting their parts on time..!
Our answer phone gets constantly blocked with messages, please browse the Website before calling as you may find your answer there. We receive so many calls asking 'I have looked at your Website, do you sell Tilley or Primus parts?'.....!

Remember to keep spares handy for emergencies, we still have customers who phone an order on a Wednesday because they are going away on Saturday! Order your spares now, don't wait until the last minute and expect the parts by the next day...!
Please check our opening hours before trying to contact us, the answer phone also gets jammed full of empty messages when callers hang up after calling when we are out of the office.

Marine stoves:-
We have received new samples of the #207 adjustable burners and they are now under test.
Provided these sample pass testing we will commence production, all customers who have already reserved burners will be supplied from the first delivery of 500 burners.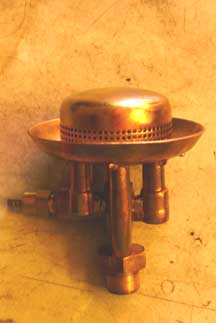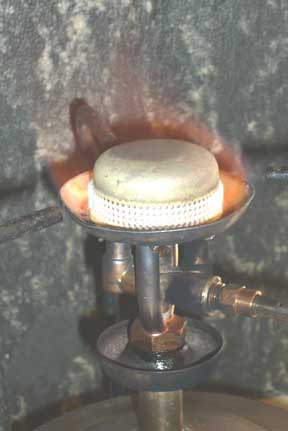 New #207 burner on the bench New 207 burner under test

Want to know our hours & how to contact us? Click here!